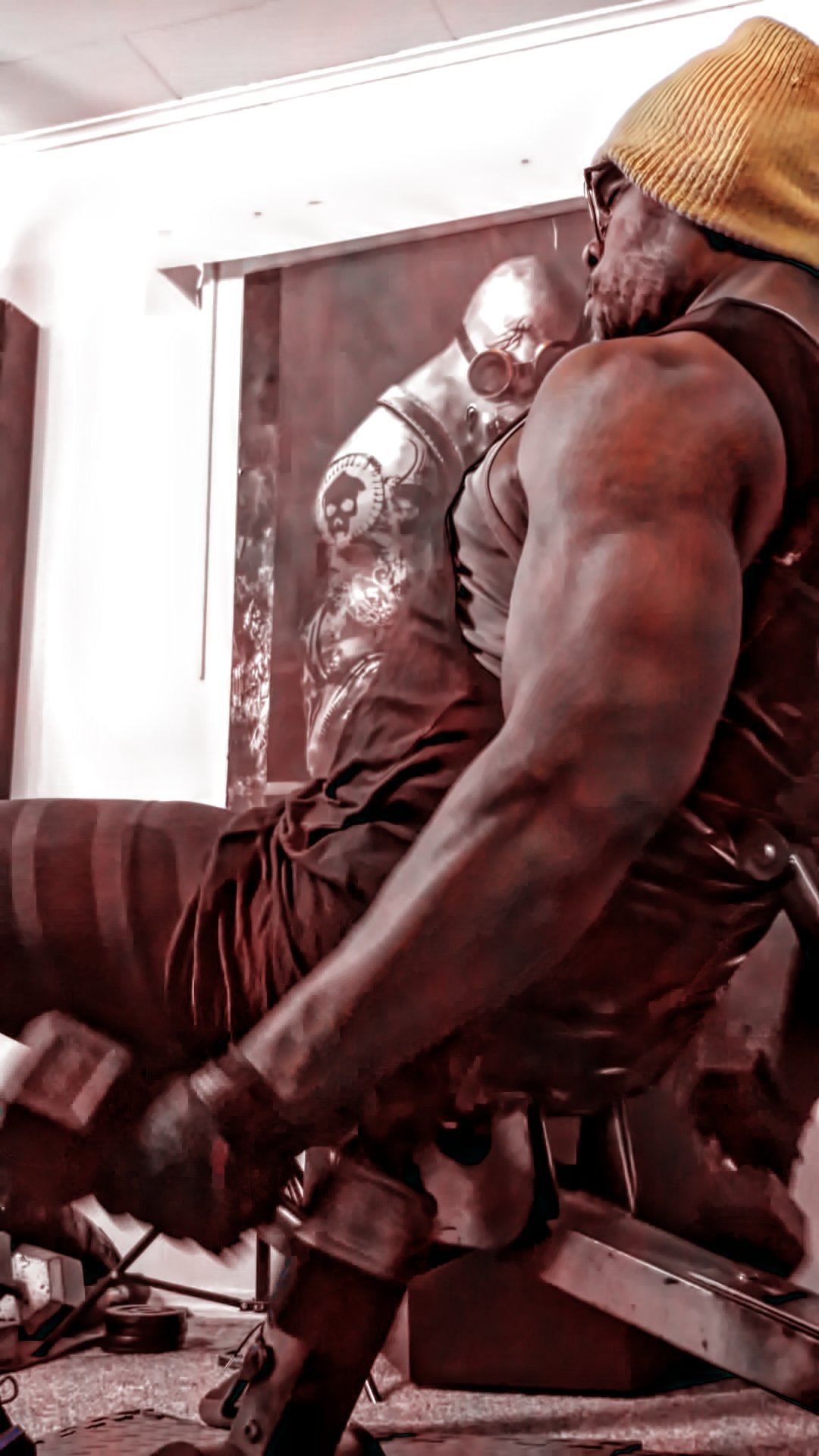 Unleash Your Inner Silverback! 💪🔥
Tired of spending endless hours at the gym without seeing real results?
Struggling to build muscle and shed that stubborn fat that seems to cling on?
Look no further because I'm Psymon H., the naturally jacked 53-year old and the man behind the Jacked Silverback project, specializing in building muscle after 40.
🔥 High Intensity, Low Volume, Crazy Gains! 💥
With my quick-fire High Intensity and Low Volume 10-week video-based workout program, you can say goodbye to boring marathon gym sessions. If you need a massive dose of motivation to kick Father-Time in the nuts, I'm the man to help you lace up those steel-toe boots.
Motivation on Demand!🚀
I'll get you so amped-up for every workout, you'll leave the weights trembling in fear. No more training alone! Each session is a heart-pounding, motivation-packed video where I'm not just your coach – I'm your training partner, pushing you to unleash your inner beast for muscle after 40! These video-based workouts are created in stunning 4K so they will look a dream on your phone as well as you high definition TV.
Home Gym or Commercial Gym – Your Choice! Whether you prefer your home gym or the atmosphere of a commercial gym, this program is versatile and adaptable to your needs.
No More Gym Marathons 🏋️‍♂️⌛
With just 2-3 workouts per week, spaced 3-4 days apart, you'll Crush Your Fitness Goals and achieve more in less time. Discover the Ultimate Shortcut to Building Muscle After 40 and getting insane results in a safe manner! These workout sessions work great for beginners all the way to advanced lifters no matter if you're 40 or 50+…And guess what? You're in and out in just 15-30 minutes, including rest periods. No more hours wasted.
Get these workouts plus my 41+years of natural muscle experience FREE!
Complete The Form Below
To Gain Access To Your
FREE Workouts Now!
Reviews Below!
If You've Used The Jacked Silverback Program Let Us Know How You Got On
Have You Used Our FREE 10-Week Video-Based Program? Share Your Experience!
What Other Visitors Have Said
Click below to see contributions from other visitors to this page...

I used This Program On My Fat-Loss Journey

I was fortunate to be able to use this training program while on my fat loss journey. I was never a fond lover of the gym but these video-based workouts …