Mission Jacked.com


 The Dumbbell Workout, Exercise & Minimal Equipment Resource For Building Muscle!



AB-3 Rogue Adjustable Bench
vs. The Rest.
Who's The Best?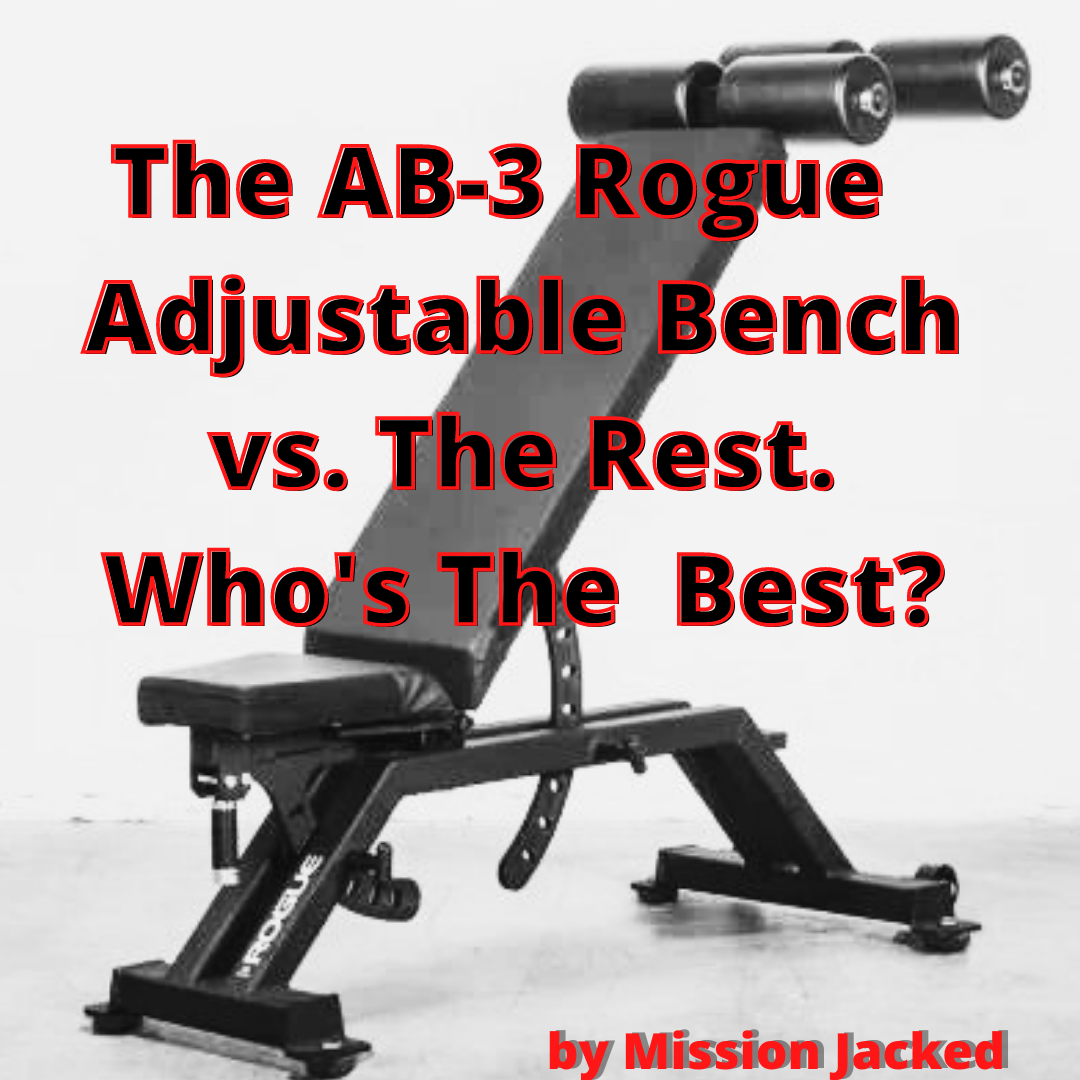 Introduction
Could the AB-3 Rogue Adjustable Bench be the best home gym weight bench on the market, or are there better and more rugged workout benches? 
 Some would argue that although Rogue is the leader in strength and conditioning equipment, they have lost the adjustable weight bench crown to other players. That was until they created the AB-3, a brutal yet sleek showpiece built for the workout of your life.
 The only way to answer the question about who has the best weight bench is to pitch the AB-3 Rogue adjustable bolt for bolt against a couple of heavy-duty bench slayers to see who's left standing. Our objective here is to help steer you through the challenging task of choosing the perfect weight bench for your home gym.
Today, we're going to review and compare the AB-3 by Rogue with the...
AB-5000 ZERO GAP ADJUSTABLE BENCH by Rep Fitness
Flat / Incline / Decline Weight Bench – Commercial 3.0 by Bells of Steel.
Scroll Down To Read The More
Continue Reading This Article
The AB-3 ROGUE  ADJUSTABLE BENCH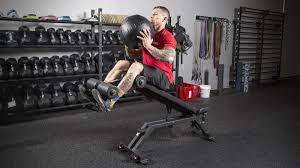 This Rogue adjustable bench is a beast that doesn't only look good as part of an evolving home gym setup but is "workout functionality" at its best. It's constructed like a tank with a 2x2" and 2x3" 11 gauge steel frame. This bench carries over the same 50+ combinations of seat and back rest positions as its predecessor, the AB-2. You're spoilt for choice with 9 Incline angles from 78 to 8-degrees and six seat angles from -15 to 45-degrees.
Built in the USA, the AB-3 is sturdy but maneuverable with handles, wheels, and load-bearing rubber feet for stability. Adapted from the Nebula 1080 Utility Bench, it can be used in either an inclined or declined fashion at each seat position. 
 If you do a lot of decline work, you want a bench like the AB-3 to keep you firmly in place. The foot attachment is strong and can either be left on or taken off depending on how you want to use the bench. Once locked in place, there's no fear of sliding out on your head when you're working at a steep decline angle
Coming in at 117 lbs., this bench won't wilt under the pressure of the most rugged and hardcore athletes program. Unlike most other companies that use a steel peg and ladder to lock in an incline and decline position, Rogue uses a secure pin and telescope system that won't slide under heavyweights. Stored in the stand-up position, it's easy to put-away after a session.
Callouts: If I'm being picky, I would like a handle on the foot catch to help mount and dismount from the bench during steep decline positions.
4.8 Star Rating with 114 verified reviews at the time of writing this article.
The AB-3 Rogue Adjustable Bench
vs.  
AB-5000 ZERO GAP ADJUSTABLE BENCH by Rep Fitness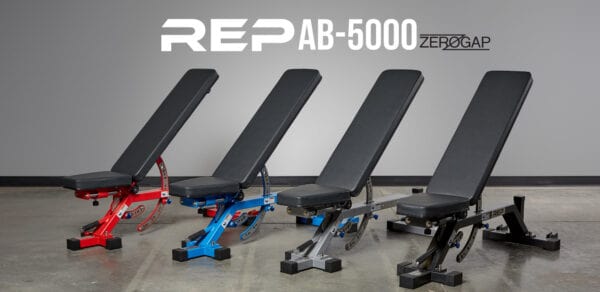 When it comes to an all-in-one weight bench for athletes who want total versatility, the AB-5000 Zero Gap Adjustable Bench by Rep Fitness is hard to beat. This beast of a weight bench utilizes a patented slide system, which eliminates the gap between the back pad and the seat which can be annoying during a hard set of flat bench presses.
Similar in build to the AB-3, it too uses an 11-gauge steel frame to maximize the weight capacity of 1000lbs. The real tussle between the two adjustable weight benches takes place on the incline and seated angles. Rogue holds the upper hand with its 9 inclines while the AB 5000 brings 7 inclines to the workout party, ranging from 90 to 0-degrees. 
Deal breaker or not, it slightly loses out on total weight, coming in at 110 lbs. to the Rogue's 117 lbs. Where this bench comes into its own is in price, being cheaper than the Rogue with the bonus of free delivery. This weight bench will handle anything you throw at it and is one of the best value FID benches.
With four bolts attaching the base to the frame and ten bolts attaching the pads to the frame, it can take less than 30 minutes to assemble with the Allen key provided. A wrench is needed.
Voted 2022 Favorite Bench On Reddit

Callouts: This may not bother you if you have no intention of moving this heavy-duty bench, but it can feel like toeing a trunk with flat tires, so may not suit the physically weak.
5 Star Rating with 239 verified reviews at the time of writing this article.
The Rogue Adjustable Bench
vs.
Flat / Incline / Decline Weight Bench – Commercial 3.0 by Bells of Steel
Another prospect for the adjustable bench crown is the Flat / Incline / Decline Weight Bench – Commercial 3.0 by Bells of Steel. This is the lightest of the three benches, coming in at power-punching 85lbs, but don't let that fool you into thinking that this is a lightweight flimsy piece of home gym equipment. Bells of Steel have stuffed serious commercial quality into a bench that would make the centerpiece of most home gyms.
 Sporting 7 incline angles, it mirrors that of the AB 5000, ranging from 85 to -20 degrees. Even though it may be the lightest of the three benches, it makes up for this with the shared toughness of an unmatchable 12-Gauge/2mm frame and a black powder coat.
Made with a polyurethane cover, it has a high-density, durable padding construction, and holds a back pad to seat pad gap of 2''.
 The Bell of Steel team listened to the customers and made a few modifications. They removed the u-plate from the old model as it was prone to being bent in transit. Also, they decided on a better way to keep the leg attachment out of the way during a workout by making it easier to take off and put on. 
5 Star Rating with 162 verified reviews at the time of writing this article.
Thank you for reading our Rogue Adjustable Bench comparison article. We hope this information has been helpful.
Now You've Chosen Your Workout Bench,
Let's Build A Physique