Mission Jacked.com


 The Dumbbell Workout, Exercise & Minimal Equipment Resource For Building Muscle!



The Man Behind The Mission Jacked Brand
With 40 years muscle building experience, of which 20 years have been spent helping others to reach their physique goals, Psymon H., is on a quest to give more people motive to be their best both physically and mentally.
Where did it all begin?
My muscle-building journey started in a small town in England, September 1982, at the tender age of 12. Like many my age, I loved superheroes and anything resembling power and strength. It was my getaway from being bullied as the only black boy in a school of over 1500 pupils. 
One afternoon on the way back to school, I remember being stopped dead in my tracks by a poster stuck on the newsagent's window. The artwork was an advertisement of Sylvester Stallone starring as the Vietnam veteran John J. Rambo in the original first Rambo film, soon hitting picture houses worldwide.
 Of course, being 12, I was too young to go and watch this blood-thirsty film, but not too young to swing by and flick through the Flex magazine promoting Stallone's workout for the film. Mesmerized by each cable-like vein and bulging muscle in his upper torso, I tried to gather as much information as possible about his workout and nutrition plan.
Before long, I found myself slipping the magazine into my school bag with no intention of payment; and as I step out of the store, I felt the strong hand of the newly employed security guard jammed down on my shoulder, asking me to accompany him to the office.
With every intention of making an example of me, no pity or second chances were given. The police were called, and off to the station, I was carted for a stern telling off, designed to scare the living daylights out of me.
Nothing compared to the fright of having my father drop work to pick me up. From the back seat of the car, I could sense his quiet demeanor and piercing eyes telling me that he hoped the stolen magazine was worth all the trouble I was in.
While the long grounding sessions after school and on weekends gave me time to recall the pictures from the magazine, not having any pocket money gave me even more time to dream up how I would replicate each exercise shown.  
With the broom handle as a barbell, one side of the ironing board propped up against the edge of my bed as an incline bench, and two shopping bags filled with items out of the pantry as my weights, I was off and running with my first bedroom workout session.
Call it dangerous or just a good imagination on my part; I carried on in this vein until the third ironing board got bent out of shape, forcing my mum to put a stop to the bedroom workout madness. It took a while to save the money needed to purchase my first set of weights, but I saved every penny from my paper-round until I had enough. 
When Did You First Start Training In A Public Gym?
It took until I was 16 to be able to train in my local gym. Up till then, I used the hell out of my home weights, the odd gym session at school, and the climbing frame in the local park. The day I signed for my first gym membership felt like Christmas, and my birthday all rolled into one.
Looking around the gym at equipment I'd only seen in magazines and seeing humans with arms the size of my head blow my mind. For the first few months, I felt like a fat kid with keys to the candy store and would often do far too much work on one muscle group and not enough on other body parts.
Once my excitement calmed, I got down to asking questions and watching how the bigger lads trained. It wasn't long before people started seeing a little potential popping from underneath my shirt.
Looking back, the main problem I had was that everyone was an expert in building muscle. As there was no internet to use as a reference point, I had to weigh up the information given by the person's physique sharing it. In reality, only a few members actually knew what the hell they were talking about, and with a bit of guidance from the right people, I was able to navigate my way through the first 18 months of actual training without injury.
Want To Get More Jacked?
Join my monthly "More Jacked Newsletter" for even more suggestions and advanced tips on how to get and stay naturally JACKED! When you join, I'll give you a FREE 10 page advanced science-based blueprint on how to take your post-workout nutrition to the next level for even more Jacked Gains to stay ahead of the competition.
 Don't Miss Out - Subscribe Today & Get Your Free Gift!
When Was Your First Bodybuilding Competition, and How Many Times Did You Compete?
I donned my first pair of posing trunks in June of 1988 at the under 18's North West British Qualifier. At the time, I was in college studying Physical Education while flipping burgers at the local McDonalds. With little idea of what I was doing and how to really get ready for a competition, I relied on the fact I was naturally lean and walked around at below 10% body fat in the off-season.
As not many gym members had been to a bodybuilding show, let alone competed in one, again, everyone wanted to give me words of wisdom and advice. I diligently read through my stack of bodybuilding monthly magazines, trying to glean information on competition diets, posing routines, and cardio. I was genuinely amazed that I'd put together an excellent first-time package by time competition time rolled around.
As the show was 150 miles from home, I decided to travel up on my own the day before and spend the night in a hotel. After dropping water the night before and chawing down on endless jars of baby food and rice cakes to fill my muscles, I woke up the following day looking like a roadmap with veins I never knew I had.
Before stepping on stage, a quick shot of Brandy kept the veins cable-like and helped me win my first show. The victory felt so addictive and set me up to win first place in my class and the overall before winning the final in my category a few weeks later. I would compete another twelve more times, winning 8 shows at various levels.
The Day That Changed Everything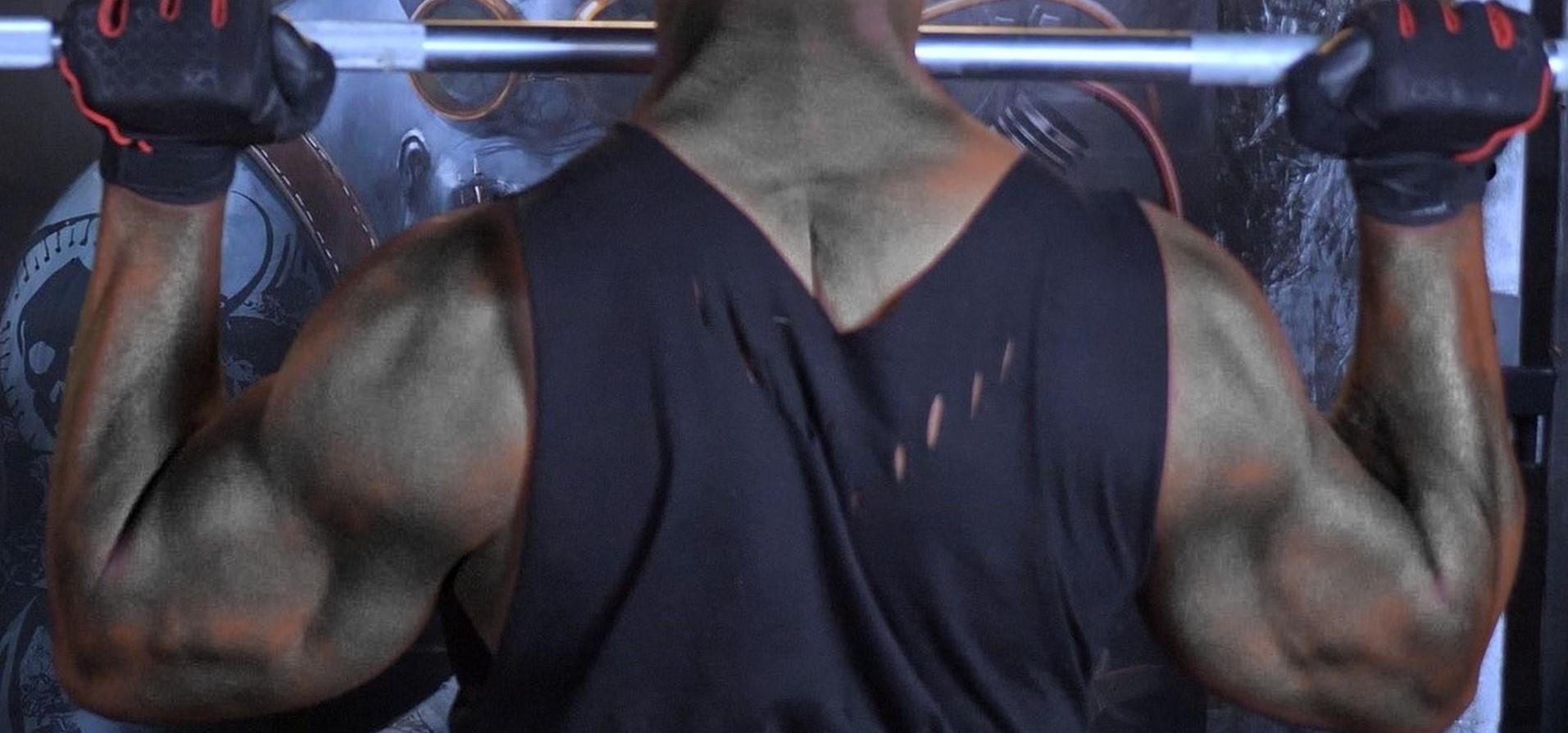 The 20th April 2006 was the day that changed everything and gave me a whole new perspective on life and training…Little did I know it would provide me with an entirely new call of duty…Mission Jacked!
This Monday was supposed to be like any other Monday, but for some reason, it was anything but a typical Monday. The day started off with me getting up late, which was a very unusual occurrence. Already late for work and not finding my car keys, I thought the day couldn't get any worse.
Already an hour late with no way of making up for lost time, I rearranged some of my morning appointments and eventually left wondering what else could go wrong. As perusal, rush-hour traffic was heavy and running at a snail's pace, with little opportunity of opening up my Mercedes until I hit the motorway (freeway), where I could hopefully settle back and gather my thoughts during the hour-long drive to my first appointment.
It couldn't have been more than 15 minutes after hitting the motorway did I find out how terrible the day could actually get when I heard a loud bang over the music, which had my car shooting across three lanes of traffic at high speed. Before I could fully apply the brakes and gather control of the vehicle, the car hit a lamp-post sending it airborne and down the side of a 30-foot wooded drop.  
Laying on a hospital gurney drugged up to the eyeballs on morphine while listening to two doctors arguing if they should amputate my right arm above the elbow or undergo the ten-hour operation to repair the missing bone was a surreal feeling.  Alternately the doctor with the biggest balls won the debate, citing that if I survived this far, I would stand every chance of using my right arm again.
Ten weeks and three operations later, the same doctor who took a chance on me was about to deliver the most devastating news imaginable…
"Simon, your back and legs have healed really well, but we've done all we can to do to fix the ulna bone in your right arm, but the bones just won't reunite. A titanium plate and metal screws are the only things separating you from a major disaster. I could take bone from your hip and fuse it to your ulna bone, but apart from this being the most uncomfortable recovery, the amount of scar tissue in your forearm presents a major risk. One wrong move to the left or right could be the end of your right arm. I know you're not going to like what I'm about to say next, but I have to say it anyway. Your bodybuilding days are done. Lifting weights could place major stress on the screws. My advice is not to lift another weight, or we could be having an altogether different conversation."
You could imagine the horror written on my face. Suddenly, I had flashbacks of bending up my mother's ironing board while using it as an incline bench. Recurrences of stealing that bodybuilding magazine and winning my first show came flooding back, and now this doctor was telling me to stop doing what I loved the most.
The first few weeks after the doctor's consultation was challenging. What made things worse was looking in the mirror and seeing the last of any good muscle disappear.  I couldn't imagine myself without a dumbbell in hand, let alone looking like the average guy with a bear-gut.
I will admit that I felt sorry for myself for the most part and had more than a few dark moments. Slowly but surely, the tougher "never say die" side of me pushed its way in and took up residents. I knew deep down that my true nature would not have me sitting feeling sorry for myself.
Self-Motivated
The next day, I went inside the cupboard, took out every can of beans I had, and started curling away with my right arm. The first day's pain levels were off the chart as every can found its way to the floor before the first curl was completed. 
To curl a bag of sugar was defiantly out of the question and something that took me four more weeks to achieve. Trying to regain strength without hurting myself and risking injury was an actual test of character. I won't deny that I felt like giving up and choosing another much easier hobby on some days, but giving up was never in my nature.
The biggest challenge was to motivate me and, most importantly, improve my diet. The moment I changed the latter was the moment everything started to click into place. The extra fat gained from sitting around eating junk all day started melting away the more consistent I became. It wasn't long before the hard work I put in started to pay off by returning muscle.
More than 15 years on, I'm living proof that if you want something bad enough, all you have to do is mix a bag full of consistency with a shot of discipline and patience followed by a top-up of self-motivation, and you will eventually get where you want to go.