"Fit over 50."In the grand theater of life, turning 50 feels like the end of the second act. You're starting to feel aches and pains in places you didn't know existed. And let's not even get started on how your energy levels have plummeted. But what if there was a solution to all this? What if this wasn't an inevitable consequence of aging, but rather something you can transform?
The truth is, feeling weak, overweight, and low energy might be impacting your life more than you realize. A lack of physical fitness can spill over into your daily activities, causing you to feel tired, lackluster, and beneath optimal health. This not-so-pleasant phase of life might seem relentless, but there's hope - you can be "fit over 50."
Stage 1: Problem Recognition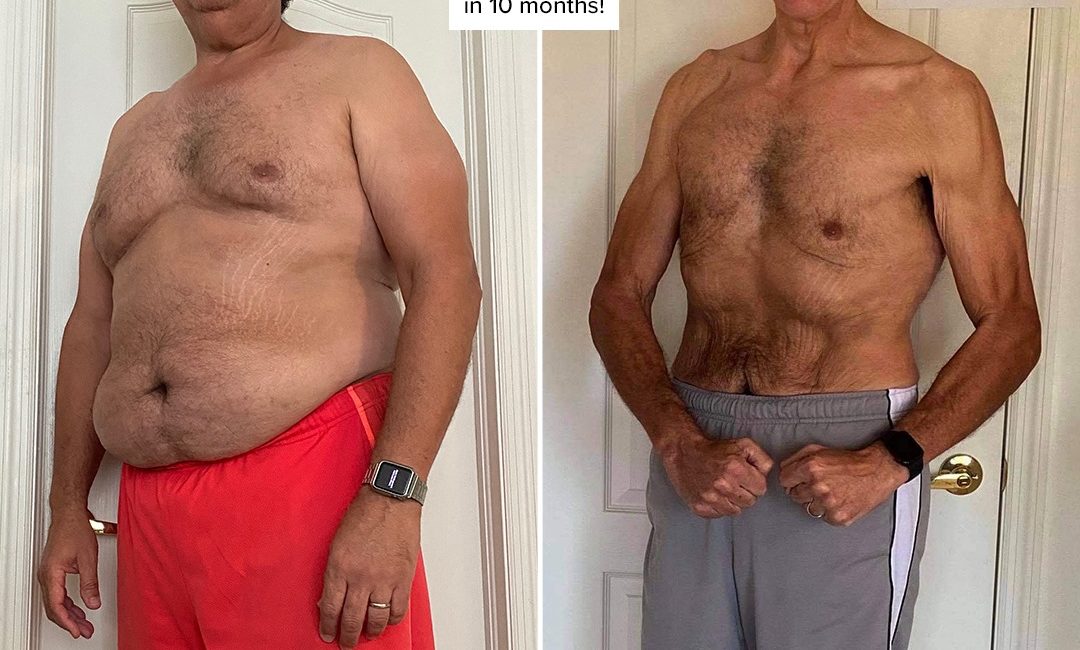 Tom's 10 Month Transformation
In the abyss of routine check-ups and setbacks, it's tough for men to carve out a moment of self-reflection regarding their health. Herein lies the first stage of awareness - problem recognition. You feel a sense of discomfort, exhaustion, occasional anxiety - yet you continue to bear the brunt, attributing it to age.
Becoming aware of your condition, recognizing the daily aches and tiredness for what they are - symptoms of an unfit body - is the first giant stride towards a better future. Here, it's key to understand that age doesn't have to come with compromises around your health.
Stage 2: The Sartorial Audit
The second stage of awareness takes root when the nagging question, "What is happening to me?" metamorphoses into, "Is this a problem?" You start to link your problems - the fatigue, the overweight body, the anxiety, and the low drive - to a lack of fitness. This isn't just about looking good in your clothes; it's about men's health in the most comprehensive sense.
Do a sartorial audit. Dress shirts straining at the buttons? Pants that seem to have shrunk in the wash? Do you miss those days when clothes fit better? This widening gap between where you are and where you want to be is an indicator that your fitness is compromising your confidence and self-image.
Stage 3: Grabbing The Bull
By The Horns
The third stage of awareness dawns when you take this problem by the horns and try to combat it with the sword of superficial alterations - diet fads, ineffective over-the-counter supplements promising miraculous fat loss after 50.
Beyond the world of quick fixes, lies legitimate solutions that could take dedication and time but offer holistic benefits. Just like there are no magic pills for wisdom, there are none for fitness. The realization that you need more than a magic pill or wonder diet to get genuinely healthy is a significant step.
Stage 4: The Potent
Turning Point
The fourth stage of awareness is a potent turning point; ascension from contemplation to the preparation stage. It's when you realize that it's time to roll up your sleeves, diet responsibly, and adopt a more active lifestyle.
The Solution:
With time, you will move into the fifth stage of awareness - action. You'll see yourself shedding sweat, slaying body fat, and reviving your drive. The guy in the mirror is no longer the guy he used to be - he's more energized, more driven, healthier, and happier.
"Trade in the 'burnt out' membership card of your 40s or 50s for a VIP pass to a rejuvenated and upgraded version of you, leaving Father Time waving a white flag in awe."
Close your eyes and imagine this: waking up every morning feeling like you could conquer the world, your body pulsating with boundless energy, effortlessly slipping into your favorite clothes that hug you just right, and facing the day with a confidence that radiates from within. It might sound like a distant fantasy, but let me assure you, it's not. This vibrant reality is within your reach. Remember, being 'fit over 50' doesn't ask for miracles, it simply asks for a commitment to yourself.
Think about it – having the vigor and vitality of your younger self, the unwavering confidence to tackle any challenge, and the robust health to relish every single moment in life. It's not just a dream; it's a promise, a promise that you can reclaim your health, energy, and zest for life, regardless of your age.
The Jacked Silverback
Super Pack 1-2-1
Coaching Program:
| | |
| --- | --- |
| BEFORE =296LBS | AFTER- 196LBS |
Let's Break It Down
1. Rejuvenated Energy: Wave goodbye to those energy-draining midday slumps and those mornings where you drag yourself out of bed. With my specially tailored fitness nutrition and supplementation plans designed for your age, you'll experience a surge of energy that will make you feel unstoppable, from sunrise to sunset.
2. Confidence Booster: Remember that confidence you used to wear like your favorite suit? Well, it never really left; it just got buried under the pressures of life. My Virtual Power Meetings is here to help you rediscover it, dust it off, and wear it proudly once more. Confidence isn't a relic of the past; it's your bright and vibrant future.
3. Tailored Fitness: Say goodbye to generic, uninspiring workouts. My video-based workouts are crafted to ensure you stay motivated while achieving your goals safely and effectively.
4. Healthier Lifestyle: It's not just about exercise; it's about adopting a holistic approach to your well-being. I'll guide you through effective stress management techniques and how to improve your sleep. It's about not just looking good, but feeling absolutely fantastic too.
5. Supportive Community: You won't tread this path alone. Imagine a community of like-minded men over 50, each one inspiring and motivating the other. Share your triumphs, your obstacles, and your aspirations, and witness how the collective support propels you toward your dreams.
6: Accountability: Clear and open communication is key to your success. You'll have direct access to me for regular check-ins, questions, and guidance. We'll work together closely to ensure you're always on track and on time.
You'll be encouraged to celebrate your efforts because every step you take towards fitness after 50 goals should be appreciated. The road isn't easy, but every end of the day, when you reflect upon your progress, you'll remember, you're winning battles against the obstacles of an unfit lifestyle.
This fit over 50 journey is not about a seismic shift but about small, sustainable changes that make significant impacts.
Sustainability: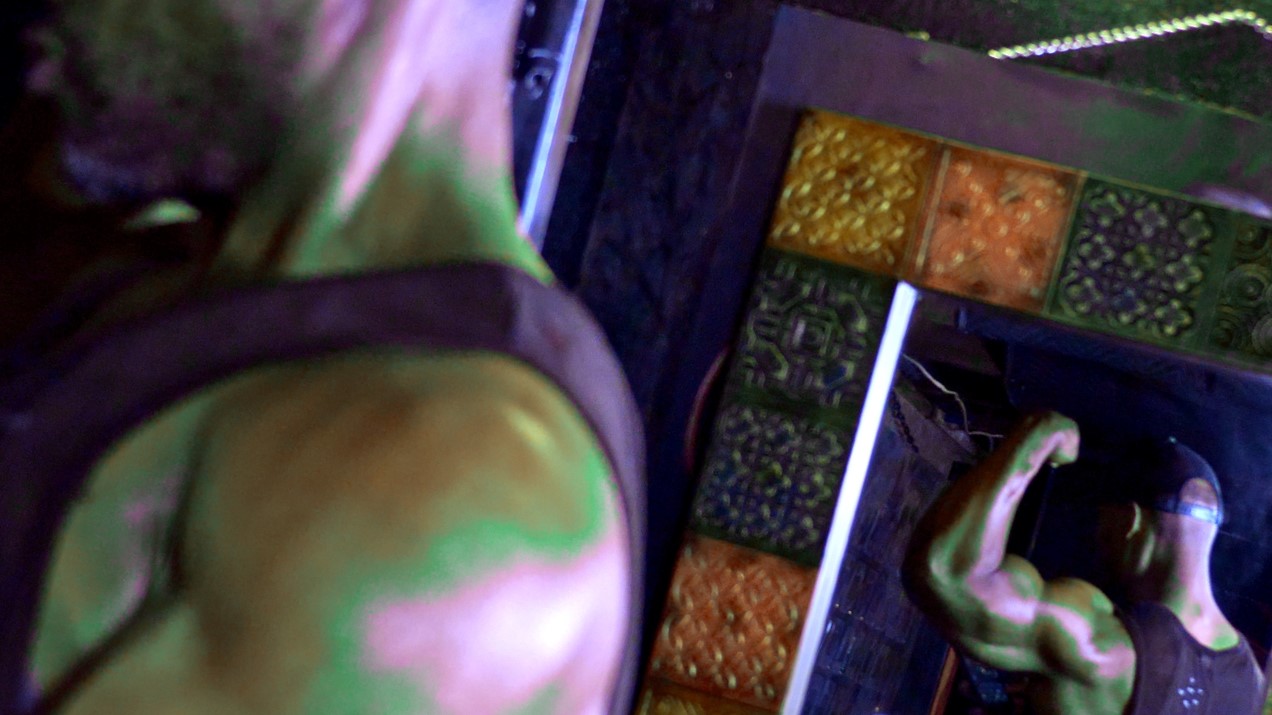 Break free from the chains that have been keeping you back. The novelty of feeling active and lively again will resurrect the energy that once seemed lost. The euphoria of witnessing your physical transformation will imbue you with an even greater commitment to maintaining this healthy lifestyle.
The Jacked Silverback program is not about competing with 20-year-olds or striving to attain physical feats of your youth. Instead, it emphasizes the importance of maintaining your health and vitality as you age, ensuring you continue to live a fulfilling, active life.
When you look back, you'll see more than just a physical transformation. You'll see a journey of resilience, determination, and strength.
When you make peace with the idea of being fit over 50, it rings deeper than physical beauty - it's functional beauty. It's not about looking like the guys on the cover of men's health magazines, but being confident and comfortable in your own skin.
It's Never Too Late To Start:
Steeling yourself against the tides of time, you need to remember that it's never too late to start. Your current state doesn't define you. Don't let the number deter you from reaching your goal of a healthier, fitter, and happier life.
I want you to revel in this journey, take pride in knowing that you alone have the power to transform your life. The battle against aged physique, decreased energy, low drive is worth fighting. The victory belongs to those who don't just age, but age with panache.
So, step forward. The time is now. Embrace the vision of being fit over 50 head-on, and pave the path to a healthier you. Because when it's you against the world, betting on yourself is the best wager.
Who Am I
And Why Do I Care About
Being Fit After 50?
I'm Psymon H., aged 53 at the time of writing this message. Helping men over 50 rediscover their vitality, strength, and confidence is incredibly close to my heart. You see, I've been in the fitness industry for over four decades, and during this time, I've witnessed incredible transformations, not just in bodies but in lives.
Let me share a bit of my own journey. I didn't step into this industry to be just another coach. No, my passion for fitness was ignited at a young age when I started pushing weights in my bedroom. I've spent years honing my skills, learning from every success and setback, all to understand the unique challenges that men face as they age. I've seen firsthand how these challenges can impact every aspect of a person's life.
Now, why am I so passionate about helping men over 50? For 2 reasons: First, my Granddad died in his fifties and I'm sure that if he had the knowledge and knowhow he'd be still here today. The second reason is because I've seen the positive power of transformation. It's not just about shedding pounds and gaining muscle—it's about reclaiming your confidence, your energy, and your zest for life. It's about feeling comfortable in your own skin, being able to play with your grandchildren without feeling winded, and facing each day with a sense of purpose and vitality.
But it's not just about the physical transformation; it's about the mental and emotional journey too. I've seen men who once doubted themselves, who felt their best days were behind them, completely turn their lives around. Witnessing that change, that newfound confidence, is what keeps me wanting to help more guys over 50 be the Silverback of their own jungle.
I want you to know that when you choose to work with me, you're not just another client. You're a team player, a person with unique dreams, challenges, and aspirations. I tailor my approach to fit your individual needs because I understand that one size does not fit all, especially when it comes to fitness and health. I'm not just a coach; I'm your partner and your motivation on this transformation journey. I've dedicated my life to helping others because I've seen the impact it can have, not just physically, but in every facet of life.
If you're ready to experience a transformation that goes beyond the physical, if you're ready to rediscover the best version of yourself, I'm here, ready to walk this path with you. Let's make this journey together, and let's make it one of the most rewarding chapters of your life.
Price: 
Option One: Per Month=$650
Option Two: 3 Months= $1800
Option Three: 6 Months $3000
I'm so confident in my program that I offer a full refund.
I'll help you get in the best shape of your life within 12 months or less without having to starve yourself using my Jacked Silverback Super pack coaching service. If you do everything I ask and if it doesn't work, I'll refund you in full.